Monday Makes
I've never had a problem with Monday mornings. I've pretty much every job I've ever had – mostly because I've been self employed for most of my life, and even on the occasions I have been employed, I've usually liked the work. Today, this gloriously sunny Monday in February, in the middle of France, what's not to get out of bed for? I have a day ahead that will be filled with creating.
What is the plan for today? Well, as I have a couple of small exhibitions coming up in March I will mostly be making things for those, things like fish or maybe another cockerel. I don't know yet, not until I get in to my studio, turn on the radio and get it to the rhythm.
So give me a few hours and I'll show you what I got up to……
…… well I decided to get the photos done for a new product range first and get a listing up on Etsy….these are my table numbers for things like weddings and other celebrations.
Taking photos, editing them, and creating listings takes a great deal of time. I put it off sometimes as I prefer to be making not doing 'admin', but needs must! So after a bit of late lunch, I got on with something new…this is a work in progress which I shall finish in the morning. I'm liking how he's looking.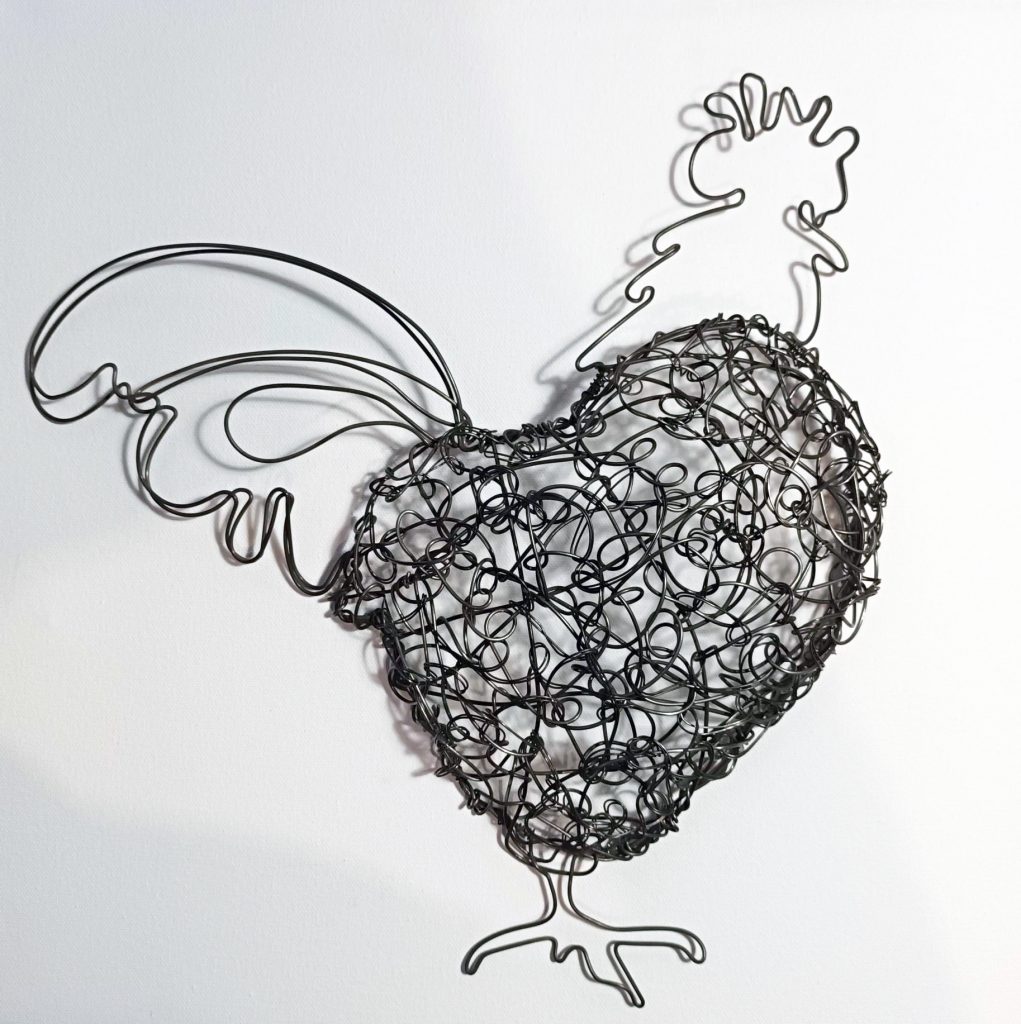 He's made from annealed iron wire. He'll get a coat of black anti-rust paint when I've finished – and I'm maybe thinking, once I've done all the black, I might add in some copper wire too, for highlights, as well as a beady eye. Cockerels are a symbol of protection here in France. Hopefully he'll find a nice new home to protect next month. well, that's it for today….I feel a simple supper coming on and I shall be thinking about what to make tomorrow.
A demain mes amis.