Welome to my world of wire art!
First off, have you heard of it? Many will be new to the idea of art and wire, so let me show you,
and guide you, though my passion.

Wire is a unique medium. It comes in many forms, each of which responds to the elements in
different ways; from recuperated electrical wire (solid copper) to old fence wire (iron). Whether it's
intended for indoor or outdoor use, it will react with the world around it in a unique way.
Wire is passion. I love the feel of it. I love heating it, hammering it, and shaping it. The process is
meditation: when I'm working, my mind is in my hands and my thoughts and energy are
transferred into the wire and the finished piece. My hands work autonomously, sculpting and
shaping; my birds and animals create themselves and form a life of their own; they grow from the
raw wire into unique creatures and take on character from their medium, my hands and the
elements all around.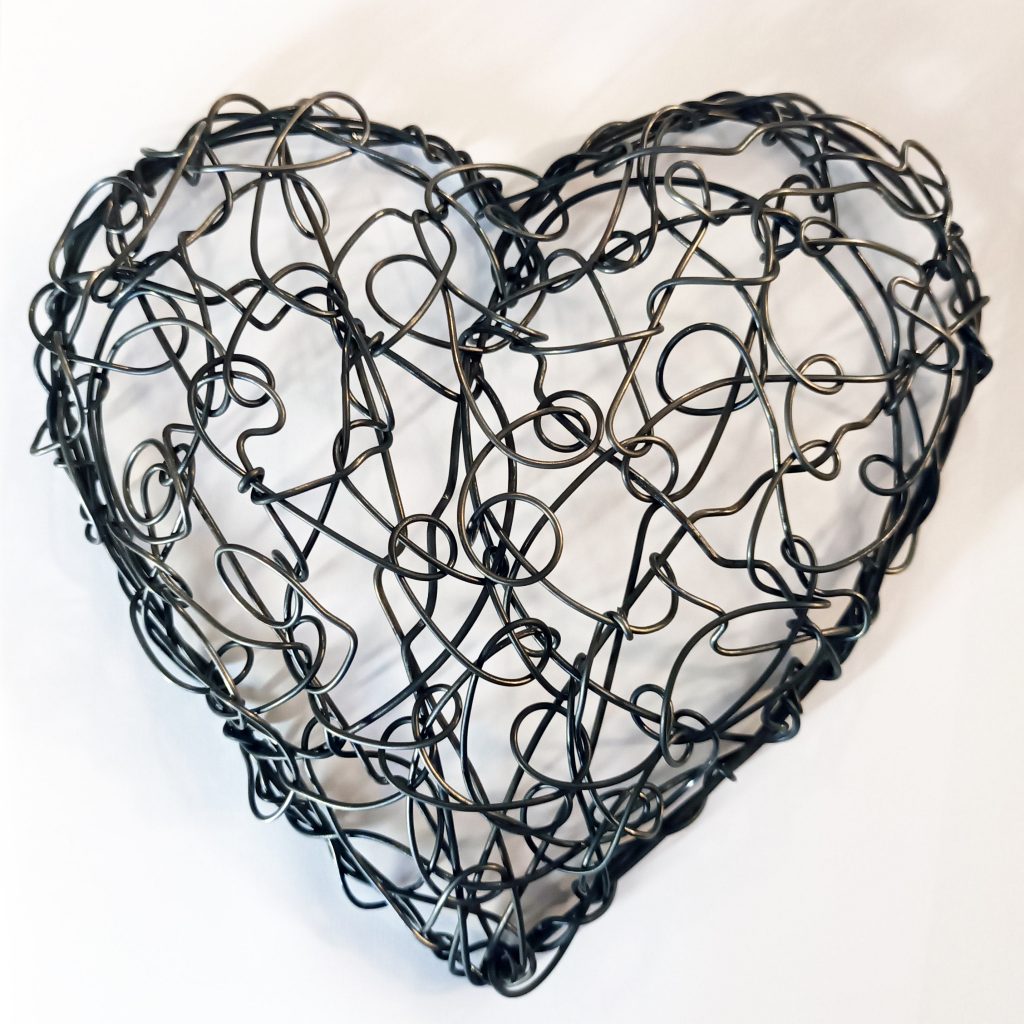 Wire is love. Whether I am sculpting, creating fine jewellery or wire wall art, the same amount of
love and care is poured into each unique piece.
Wire art can take different forms, from two dimensional wall art to wire sculptures inspired by the
world around me.
I work with a variety of materials, including, but not limited to: stainless steel, black iron wire, or
copper. The wire is recuperated wherever possible, but also sourced from recycled materials to
(sometimes) new pieces of wiring.
I work from inspiration, free-hand, sometimes from a drawing or photograph, or else on
commission.